Szilvia Banki is a contemporary Hungarian painter who works mainly in oil and acrylic on canvas.
In addition to traditional painting, she also paints abstract landscapes and non-figurative paintings.
In the case of abstract landscapes, she analyzes what a given landscape means, how to schematize a landscape or how to change it so that it retains its scenic character. She is interested in the harmony of colors and themes.
She paints the landscapes with large, expressive brushstrokes using oil paints. With the painter's knife she achieves plasticity on the canvas.
Recently she has been engaged in non-figurative painting. She builds abstract paintings mainly on textures and colors. It is extremely important to her what impression the colors can make on the viewer.
She has participated in many exhibitions. Her artworks are in private collections in Europe, Japan and the United States.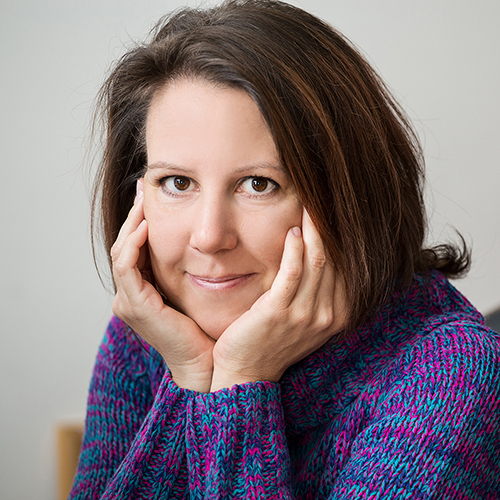 Exhibitions:
Individual exhibitions:
2022 Cafe Wilheim – Vienna, Austria
2019 AKH Contemporary Gallery – Vienna, Austria
2014 Gusto Restaurant – Vienna, Austria
2013 XO Bistro – Budapest, Hungary
2009 Volvo Gallery – Budapest, Hungary
2007 Part Café – Budapest, Hungary
2006 Vista Café and Restaurant – Budapest, Hungary
2006 Claro Bistro – Budapest, Hungary
2006 New Brooklyn Pub – Budapest, Hungary
2005 BM Duna Palace – Budapest, Hungary
2004 Szimpla Café – Budapest, Hungary
2003 Ipoly Restaurant – Budapest, Hungary
2002 Fanyuvo Restaurant – Budapest, Hungary
2001 Boulevard Café – Budapest, Hungary
2001 Café Vian – Budapest, Hungary
Group exhibitions:
2022 Vienna Art Market – Vienna, Austria
2021 KreativRaum Galerie – Vienna, Austria
2020 Vienna Art Market – Vienna, Austria
2018 Ibiza Art Fair – Ibiza, Spain
2018 Art Fair Art Shopping in Louvre – Paris, France
2018 Antibes Art Fair – Antibes, France
2017 Ibiza Art Fair – Ibiza, Spain
2017 Gallery Lichtraum Eins – Vienna, Austria
2017 World Art Dubai – Dubai
2015 Secret Gallery – Budapest, Hungary
2004 MűvészetMalom – "Happy" – Szentendre, Hungary
2003 Meander Gallery – Budapest, Hungary
2003 Angelika Café – Budapest, Hungary
2003 Budapest Gallery ("Steam") – Budapest, Hungary
2002 Elvis Café – Budapest, Hungary
2000 Víztorony Gallery – Budapest, Hungary
1999 Magyarok Háza – Budapest, Hungary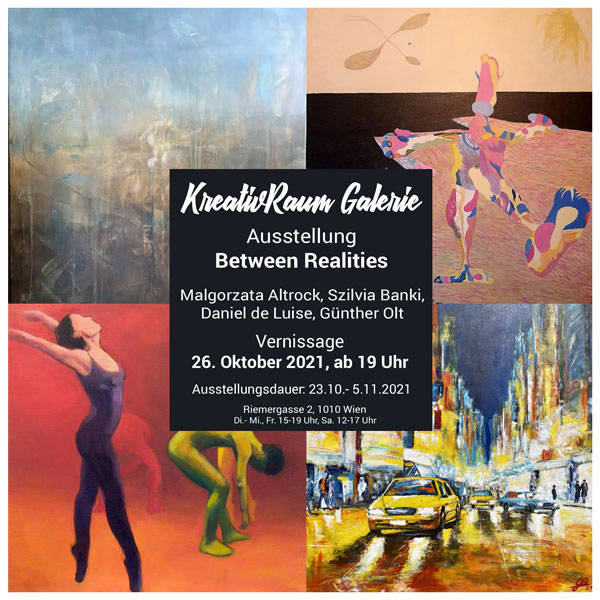 Free Worldwide shipping on all orders